In Real Matcha family we love matcha and drink matcha every day. Due to its magical benefits, this natural drink makes us full of energy and boost concentration on work.
So our mission is very clear "Aware people about Matcha & its magical benefits".
In China and Japan, matcha has been consumed from over 1000 years by zen monks and samurai. They accept this tea because it helps to stay alert and calm during the long hour of meditation.
In India, very few people are aware about matcha and it's natural benefits. So our work starts here to help you to identify the difference in various matcha grades, how to use and store it safely, lot's of recipes and more…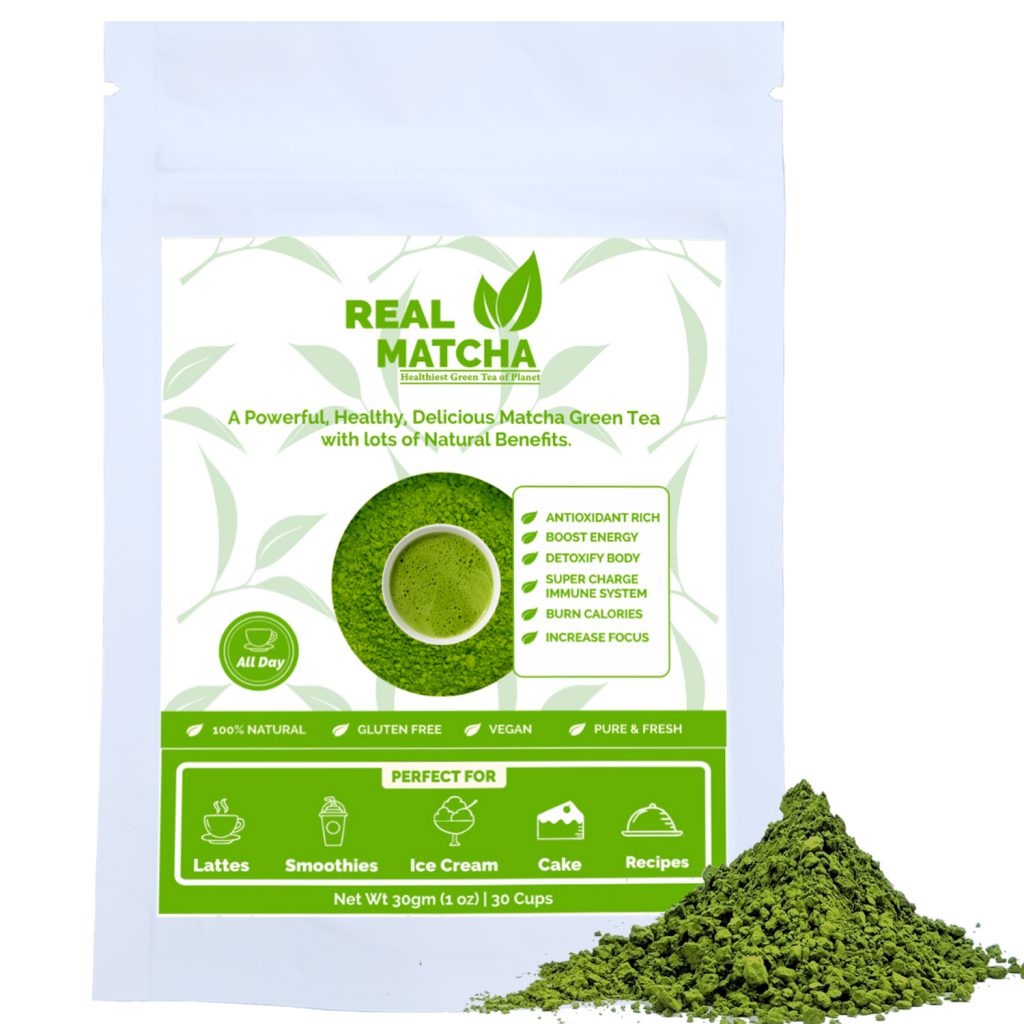 Matcha is a special type of powdered green tea that is grown and produced in Japan (in most cases).
The green tea leaves are shaded from the sun for the last few weeks of their growth, increasing the chlorophyll content and creating a gorgeous green colour. Then, the leaves are carefully ground with stone grinding wheels to produce a fine powder.
According to science, matcha is something of a miracle supplement.
Drinking Matcha is very beneficial if consumed every day in the morning. It is used to make lattes, iced tea, cake, smoothies and lots of amazing recipes.
₹385 – ₹987Select options
Please let us know how matcha makes your morning healthy, share your results, query, suggestion, feedback and any questions about matcha.
Or
Whatever in your mind, please write in the below comment box.